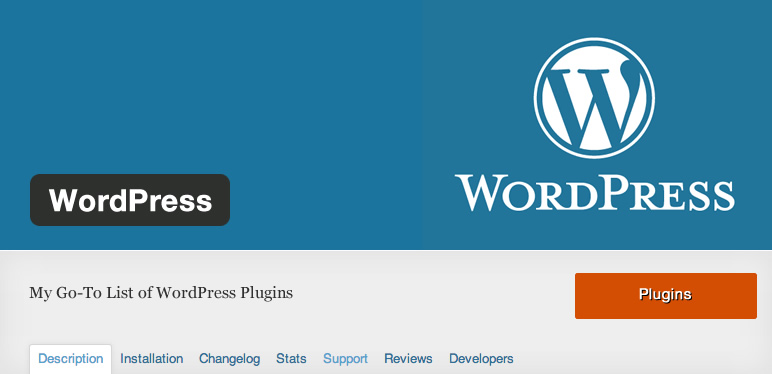 This no-brainer is fast becoming a must for WordPress SEO.
These two WordPress plugins have proven highly effective against comment spam and phishing expeditions.  The installation is a bit cumbersome and it impedes visitor usability a bit, but I find it to be a necessary evil.
I've tried out a lot of Google Analytics WordPress Plugins, but many of them are bloated with all kinds of gizmos and doo-dahs. This one, however, is exactly how I like it.  It's as simple as can be with one critical feature: It does not render the Google Analytics script while you're logged into the WordPress dashboard.  That way, I can work on the site and reload it a thousand times if need be, without jacking up the analytics data.
This is another WordPress Plugin that I appreciate for its simplicity.  It does exactly what it says it does and little else.  It produces and automatically updates a plain 'n' simple XML sitemap. I know that Yoast produces XML Sitemaps, but I actually turn that off in favor of this plugin.
Admittedly, this WordPress Plugin isn't perfect… but it's the best one I've found so far that suits my needs.  It allows a person to create slideshows of images or text or both.  And it allows a person to insert slideshows via short code or PHP hook, which is nice.  But!  It doesn't allow a person to create rich HTML slides.  If it did that, it would be absolutely perfect.  If anybody knows of a WordPress plugin that does all of the above, please let me know about it.
This is a great works-out-of-the-box WordPress plugin that turns your linked images in a post or a page into gallery light boxes.  I was a little confused when I first installed it because it just worked.  The absolute lack of muss and/or fuss had me flummoxed.
This is a great and popular WordPress plugin that allows a person to add AJAX contact forms of various types throughout a site. There is a slight learning curve, but nothing too outrageous, and it allows you to create nicely customized forms.  A great, simpler alternative is AJAX Contact.
Sometimes you just need to duplicate posts without a bunch of messy copy-n-paste nonsense. Duplicate Post is a WordPress plugin that allows you easily clone a post or a page with the click of a link.
WooCommerce is my default eCommerce WordPress Plugin.  It takes some getting used to… there's plenty to learn about it… but that's only because it's so robust and powerful.  There is no excess confusion, simply a lot that you're able to do with it.  But even right-out-of-the-box, you can get an eCommerce site up and running in no time.
If you tweak and twist images as much as I do, you might know what a pain it is to constantly re-upload images.  This WordPress plugin reduces a lot of the hassle.
UPDATE:
Recommended by Gabe.
What Did I Miss?
If you know about any must-have WordPress Plugins that I've missed, please fill me in.  I'm always on the hunt for better and easier ways to develop.